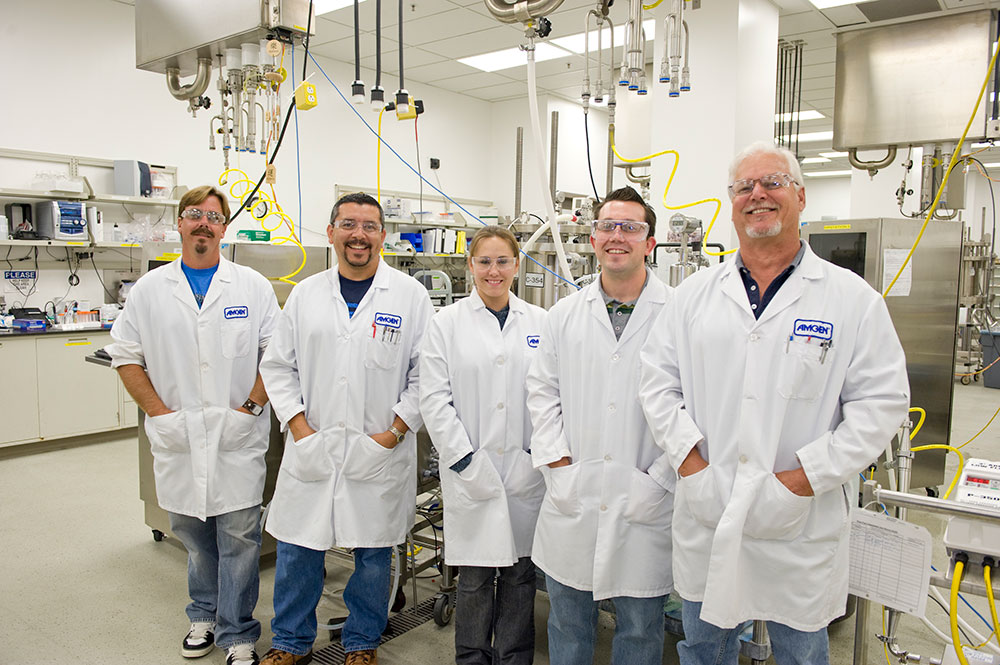 Updates to the EU pharma legislative framework present a once-in-a-generation opportunity to deliver more patient-centered policies, improve access to medicines and ensure the EU remains an attractive place to invest in pharmaceutical research and manufacturing.
Learn more about Amgen's vision for the:
Why does Europe need an updated framework?
Where innovation happens matters to patients, health systems, academia, jobs, economic growth and more. In 2002, the U.S. spent €2 billion more than Europe on R&D, but today, the difference is €25 billion.1
Over the past twenty years, EU's R&D has gradually eroded, shifting to the U.S. and China.2 Between 2017 and 2021, pharmaceutical R&D expenditure in Europe grew by 4%, compared to 8.5% in the US and 12.9% in China.3
Europe is falling behind other regions of the world in the development of the latest therapies. From 2007 to 2017 the EMA issued 1,544 orphan drug designations,4 compared to 2,707 orphan drug designations by the FDA.5
The industry wants patients to have access to new, life-altering medicines as quickly and equitable as possible. This is supported by an agile global supply chain. The average time to reimbursement for innovative treatments across Member States ranges from 133 to 511 days.6

Patients and the public are concerned about environmental protection and drug shortages while research-based companies have proactive and effective processes and risk management in place, including continuous investments in improvements, which needs the ability for variations in the regulatory dossier.
General Pharmaceutical Legislation
This updated legislation aims to future-proof the EU with proposals on access and affordability of medicines in an environmentally friendly environment, enhancing research and innovation, and reducing the administrative burden of regulatory procedures.
To support these ambitions, Amgen focuses its activity on 5 cross-cutting priorities:
1.
Unmet Medical Need
Taking a patient-centered approach to stimulating innovation in areas of unmet medical need.
Amgen supports the development of a framework for unmet medical needs that is patient-focused and encourages a pro-innovation environment, ensuring that treatments are developed to help patients who need them at the right time.
Learn more:
2.
Improving Access to Medicines
Breaking down barriers to address different levels of access to medicines across the EU.
Amgen believes that faster, robust access to medicines for patients across Europe is an important and achievable goal. Achieving this will require industry and Member State governments working together on bottlenecks that exist in the system.
3.
Regulatory Approach to Drive Innovation
Maintaining and enhancing a robust incentive system to foster EU-wide innovation, especially in areas of highest medical need and manufacturing.
Amgen supports an agile regulatory framework for the EU to become more competitive and attractive for innovation globally. Maintaining a framework of incentives that rewards innovation is critical to entice long-term global investment in European R&D capabilities, digital manufacturing and preventive measures to continued supply chains globally.
4.
Strengthening Manufacturing and Supply Chain
Tackling concerns of EU policymakers around prevention of shortages of medicines and supply chain vulnerabilities.
Amgen advocates for the need for supporting global trade, encouraging a holistic, preventive supply chain management, giving autonomy to all actors throughout the supply chain and convergence of requirements and regulatory decisions across Member States and from recognized 3rd countries (e.g., U.S., Singapore). We strive for better alignment among different legislative initiatives in the EU on environmental sustainability as part of the Green Deal. The update of the variation regulation should allow as faster post approval changes to implement innovations adapting to the needs of patients.
Learn more:
5.
Fostering Innovation and Intellectual Property (IP)
Strengthening the levers – such as patents and regulatory data protection – to ensure continued innovation and investment in EU economies.
Amgen believes IP rights are a critical foundation of the entire biopharmaceutical innovation ecosystem and prevents drug shortages, as companies rely on them to attract investment capital, availability of medicines and to encourage scientists to develop new medicines.
Learn more: IP and Innovation in Europe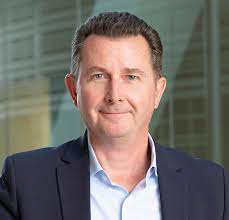 "A regulatory and reimbursement ecosystem that broadly rewards and protects innovation has a direct impact to incentivize research, development and investment in new medicines and medical technologies, including medicines for rare conditions, and in turn allows Europeans to access those medicines and technologies for better health outcomes." - Murdo Gordon, executive vice president, global commercial operations, Amgen
As Europe reviews the Pharmaceutical Legislation, we need to ensure Europe has the right environment to bring the next generation of treatments to patients. Read more from Murdo Gordon in this EFPIA series with POLITICO Europe on how transformative medicines are essential to improving healthcare systems and outcomes.
Orphan Medicine Regulation and Pediatric Regulation
Revision to these regulations is focused on better addressing the unmet needs of children and adolescents, building on the substantial achievements of the last 20 years for rare disease patients, their families and caregivers.
Amgen supports maintaining and fostering a system that incentivises more research to develop new medicines for patients living with rare disease. Revisions should build on the current success of the legislation and support driving further investment in areas that are scientifically challenging and where there is little knowledge of the disease.
References