Great Place to Work Award 2020
In 2020, Amgen was recognized as the #3 Best European Multinational Biotechnology Company by the Great Place to Work® Institute, and #13 overall.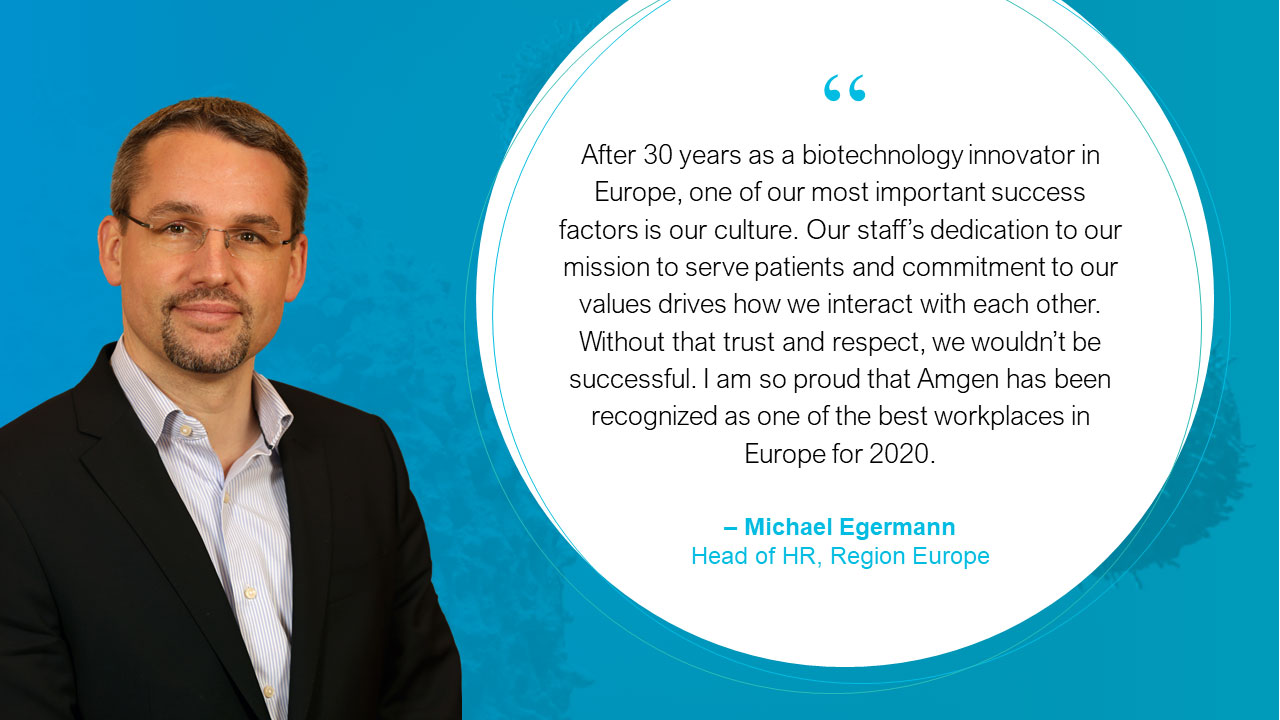 The success of the following countries contributed to this overall achievement and recognition:
Amgen Hellas achieved sixth place in the medium-sized companies category (50-250 employees) category, and was ranked first among peer biopharma companies of the same size. The team attributes their local culture, which emphasizes togetherness, a fun spirit and staff empowerment.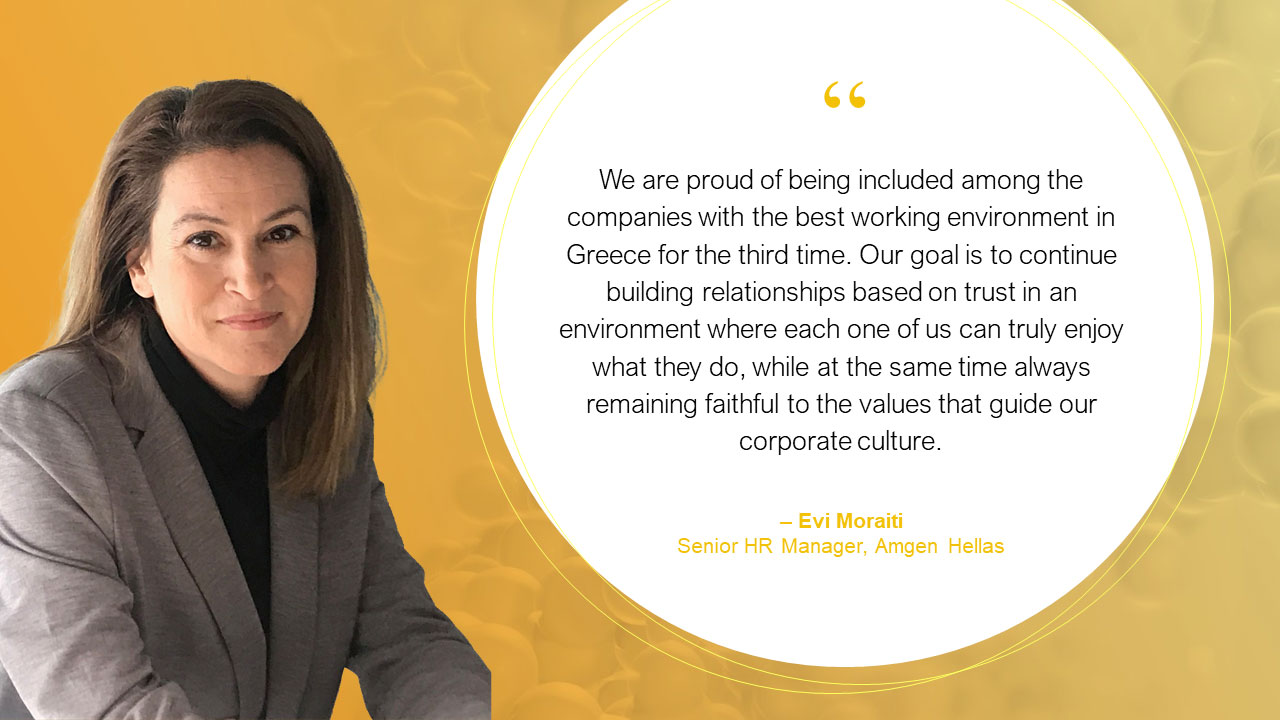 Amgen Italia achieved fourth place in the 150-499 employees category – the fifth year in a row for the team to receive a top ten ranking. The team has built an environment where they feel trusted to make decisions and appreciated for their ideas and contribution toward the company goals and mission.
In its first year of entering the awards, Amgen Norway achieved fifth place in the 20-49 employees category. The team believes that their local culture of trust, respect and camaraderie helped them to stand out.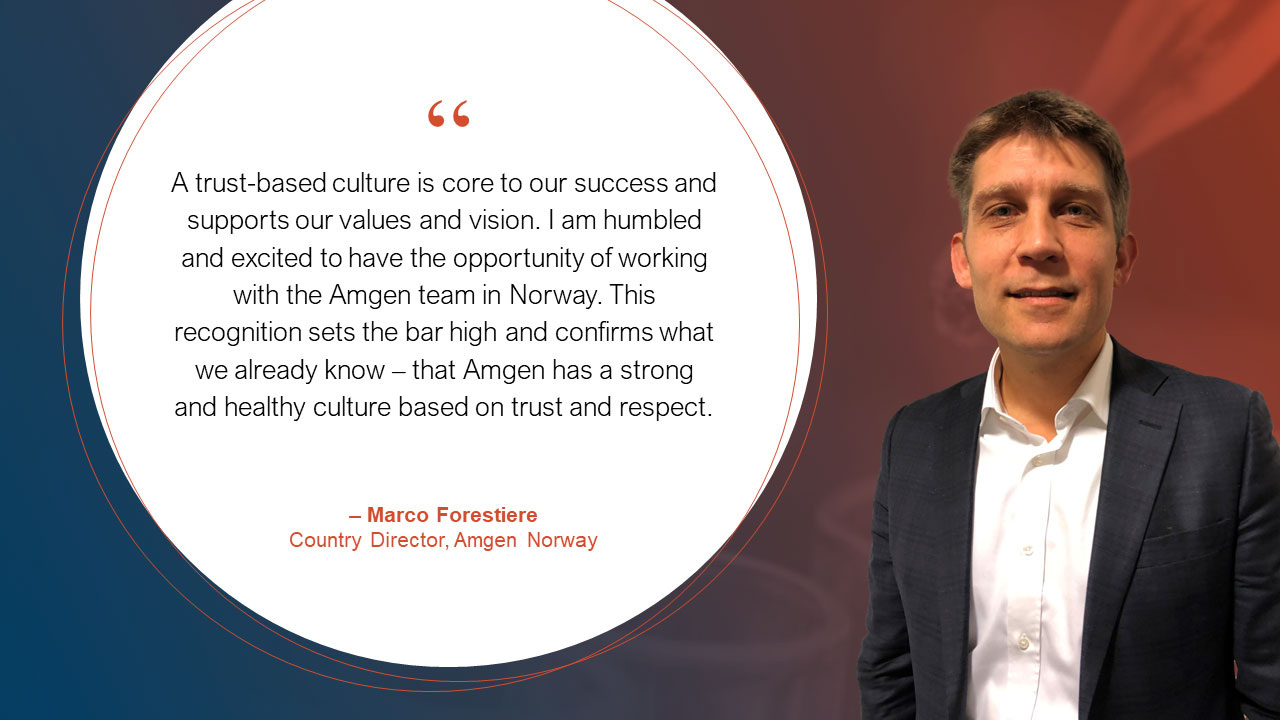 Amgen Switzerland achieved second place in the 50-250 employees category. Amgen Switzerland achieved outstanding scores in in many categories of the survey, including in Justice and Diversity.