Osteoporosis is a chronic condition that weakens bones and leaves people at risk of a fragility fracture; it is often described as a "silent" disease as symptoms may not present until a bone is broken. And menopause can lead to a loss of bone density, increasing the risk of a fragility fracture. Fragility fractures can be life-changing events, resulting in pain, isolation and even loss of independence. Every day across the EU, there are almost 10,000 fragility fractures – most of which occur in women over the age of 50. And worldwide, 1 in 3 women over the age of 50 will suffer a fracture due to osteoporosis.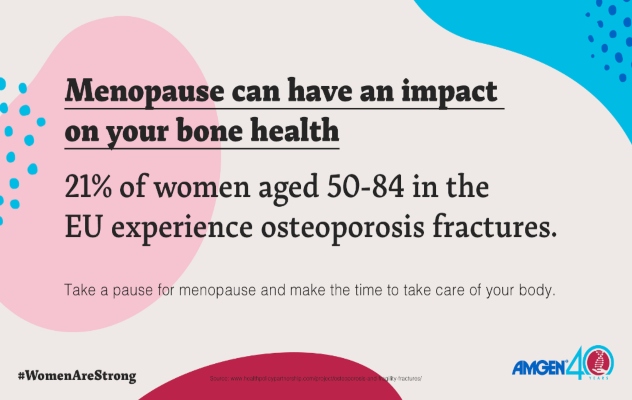 In order to ensure change from a policy perspective, Amgen has created an Osteoporosis and Fragility Fractures Policy Toolkit in order to drive the policy changes needed to ensure that best-practice care is available to the millions of osteoporosis patients in Europe. This way they can avoid fractures and maintain their quality of life, mobility and independence.
Our three key policy aims are:
Raising awareness of the challenges associated with osteoporosis and fragility fractures for people in Europe, and their impact on health systems and societies.
Analyzing and presenting the critical health system barriers and gaps which are hindering access to clinical best practice in Europe.
Supporting policymakers to implement key policy actions required to ensure people have access to the care and support they need to maintain their independence and quality of life.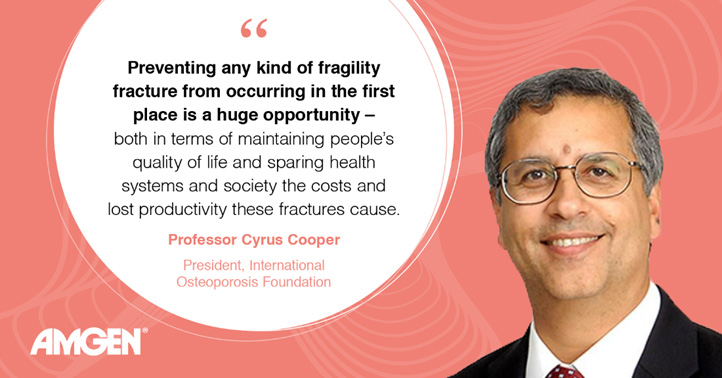 Menopause affects each woman differently, but there are some symptoms that many women will have in common. We want to make sure that women recognize the symptoms and talk to their doctor about them. In addition, we want to raise awareness about how the effects of menopause can be eased with simple lifestyle changes to lessen the impact on women's lives.