With the uncertainties brought about by COVID-19, the education of millions of students is at risk. Teachers and students continue to navigate the tough challenges presented by the pandemic. Some have returned to the classroom, while others continue to work remotely or will practice a mixture of blended learning. According to the United Nations Educational, Scientific and Cultural Organization (UNESCO): "nationwide closures have impacted over 60% of the world's student population".
Education is critical for young minds and the importance of Science, Technology, Engineering, and Mathematics (STEM) has become increasingly evident during this pandemic. We see scientists researching vaccines and treatments, engineers working to design innovative solutions to support front-line healthcare workers, while the ICT industry is enabling remote work and education.
With this in mind, and in recognition of STEM Day on November 8, Amgen Europe and the Amgen Foundation have partnered with other leading companies to to promote the importance of STEM education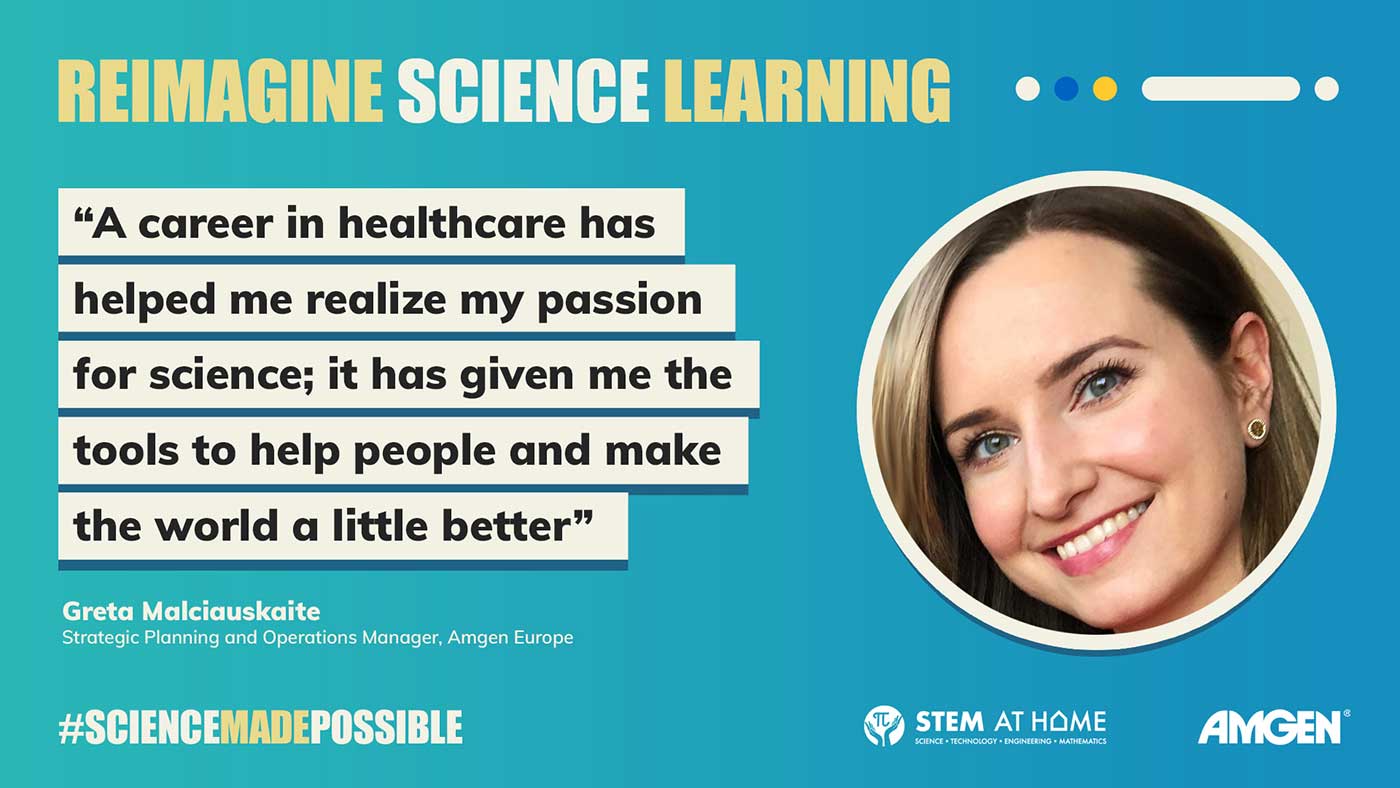 As part of a Together for STEM initiative and in support of teachers and students in Europe, Amgen Europe, Johnson & Johnson and IBM have collaborated with CSR Europe to launch a new, virtual learning platform - STEM@Home. Targeted at teachers and students aged 6 to 19, it provides an access point to existing world-class resources in English, French, Italian and Spanish. Amgen Foundation programs feature prominently, including Amgen Biotech Experience, LabXchange, Khan Academy and Amgen Teach.
➢ Visit the STEM@Home platform
Celebrating 30 years of operation, the Amgen Biotech Experience (ABE), an innovative science education program that empowers teachers to bring biotechnology to their classrooms, has now made its DNA Labs available through the free LabXchange online science education platform, developed by Harvard University and funded by the Amgen Foundation.
These world-class resources are now available in 12 languages: English, Arabic, Simplified Chinese, Dutch, French, German, Italian, Japanese, Korean, Portuguese (Brazilian), Spanish (Latin American), and Turkish.
While the ABE program is available in many countries across the world, including Europe, for those locations that do not have a physical program, this development means the program can now reach new audiences of teachers and students, regardless of income, race, gender or geography, particularly during current challenging pandemic conditions.
➢ Visit the ABE courses on the LabXchange platform