Shaping the Future of Healthcare
By engaging in value-based programs and collaborations that support proactive, preventive care, Amgen is working to improve the healthcare system, while advancing patient and population outcomes.
---
Through our Corporate Venture Capital function, Amgen identifies and invests in emerging companies and technologies to advance promising new medicines and solutions to healthcare's biggest challenges around the world.
Since 2004, Amgen Ventures has invested in emerging companies to help discover promising medicines and technologies that will bring "Value Healthcare" to patients.
Amgen Ventures offers us a unique conduit to identify and support key innovators in healthcare at early stages of translational sciences by providing investment capital and access to Amgen's experience in developing life-altering medicines.
For more information, click here.
---
We're helping to evolve the complex health ecosystem by actively engaging with and leveraging the strengths of governments, manufacturers, academics, payers and practitioners to enable health systems to co-create novel solutions with the goal to transform from reactive care to more proactive, predictive and preventive care.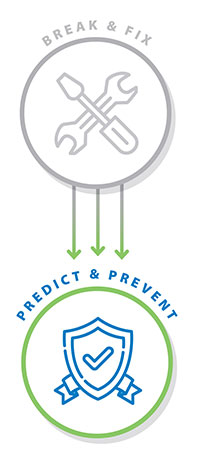 THE LANDSCAPE
The current "Break & Fix" healthcare system focuses on reactively treating health events and disease, as opposed to preventing these events from happening in the first place.
We believe that there needs to be a fundamental realignment toward a system that proactively intervenes early among appropriate patients and encourages collaboration across stakeholders.
AMGEN'S APPROCH
At Amgen, we believe that managing disease through innovative medicine is our best hope at containing healthcare costs and improving population health. We also believe we can collaborate with partners to help predict and prevent disease.
By engaging in value-based programs, partnerships and solutions with a multitude of stakeholders, Amgen is actively seeking to identify mutually beneficial opportunities to reduce costs, improve care and enhance patient experiences worldwide.
Amgen invests in more than 110 value-based partnerships in Europe across 21 countries including

33 in bone
31 in cardiovascular
39 in oncology
7 in areas such as inflammation and nephrology